A service that curates personalized package experiences centered around a cultural music event.
Spectacle offers dining and entertainment paired with the main event. It encourages a symbiotic relationship with audiences and cultural arts institutions, allowing future programming to be reflective of the community and to attract more new audiences to help sustain them. Moreover, Spectacle introduces the concept of gifting experience to love ones.
Team
with Joe Hines, Lily Kim, Ulu Mills
Advisor
Molly Steenson, Daphne Peters
Role
Concept Development, human-centered research, Pop Up Design, Hybrid Experience (Digital/Physical)
Methods
Service Design tools, Experience Design, innovation, system thinking, research methods, prototyping, Concept Iteration
The Challenge
Human's false preconceptions and hesitation of investment in the unknown causes attendance of classical, jazz, dance, and opera performances' declination. The cultural arts need fresh audiences to thrive.
Lower the barrier for engagement with the arts

Educate users about what to actually expect

Consider the end-to-end experience

Foster communication between arts organizations and audiences
Pop up shop attracts users to experience Spectacle.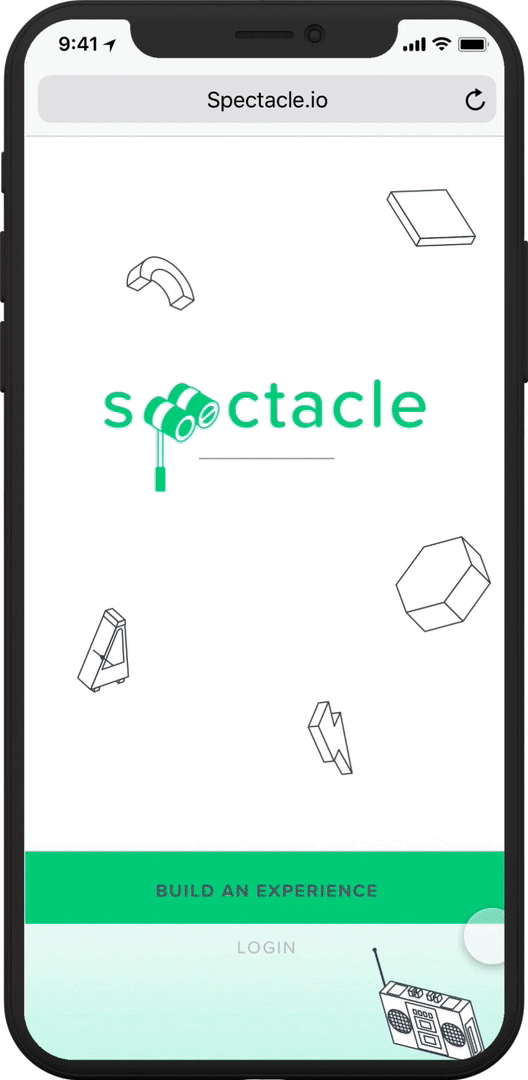 Getting Started & Set Constraints
After a brief introduction to the service users can begin building their experience by setting the constraints for your evening, including timeline, budget and group size.
A simple quiz helps Spectacle determine what package would best suit your needs.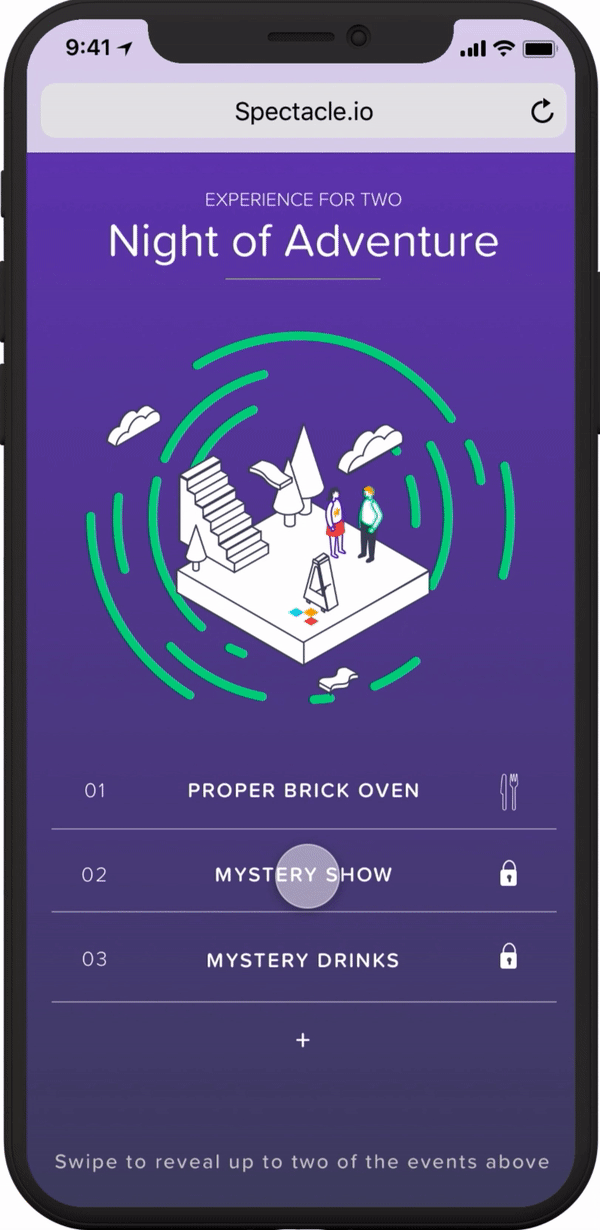 Reveal elements of your experience or keep them a mystery.
Optional physical Invitation serves as a passport to user's experience and a way to gift tailored experiences to love ones.
Peel-able elements maintain the qualities of mystery while a custom qr code ensure's that moving from one event to another is seamless.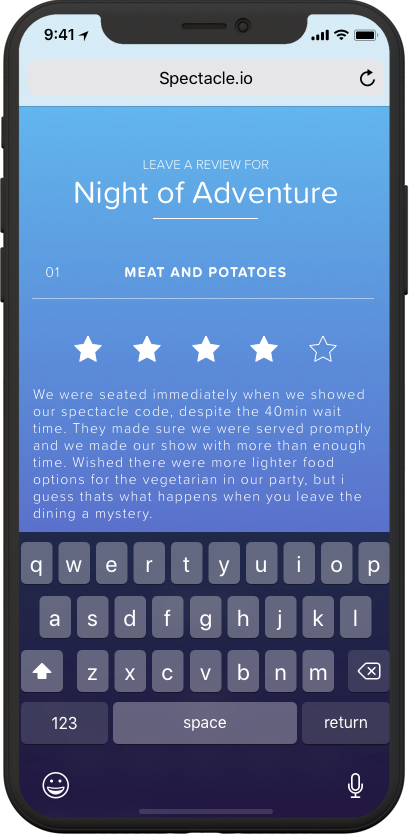 Detailed reviews provide the Cultural Trust with valuable data they can use for future planning purposes.
Bainstorming + Exploratory Research
We brainstorm and research around people's behaviors and needs regarding music and culture. Then, we narrowed down to two themes:
People use music to connect/ reconnect to their cultural roots

People discover music and expand interests beyond what they are familiar with
We sent out survey to understand more about peoples' experiences with music genres that are falling out of fashion, specifically opera.
Learning from our potential customer insights, we concept development few music services that could increase engagement with music genres that are struggling or falling out of fashion.
After receiving feedbacks from other peers, we decided to combine all our interesting elements from each concept developed service.
With our new iterated service in mind, we interviewed stakeholders to evaluate the needs and bring further clarity of direction of the project. Interviewee like Music Instructor, Pittsburgh Festival Opera Chorus master, Education & Community Programs Directors and Marketing Directors
we validated our service meets people's need in the industry after interviewing our stakeholders. So we pivoted our solution from being modeled as a service for opera, to encompassing all of the institutions of the Pittsburgh Cultural Trust, including the symphony, ballet, and concert series.
We identified the most important touchpoints within the service and bring some clarity defining what supporting processes needed to be in place to support them.
Following our exploratory research we turned to evaluative methods to gain a better understanding of who our target user may be as well as to uncover usability concerns in our initial wireframes.
Explore possibilities for the pop-up, picturing a whimsical and immersive lightweight popup
Partnership — How can we expand our thinking beyond the Cultural Trust and consider partnerships with arts in Pittsburgh as a whole.

On-boarding — How can we consider on boarding on the backend to help organizations to partner with Spectacle.

Data — How can we present data within Spectacle to derive meaningful insights to arts organizations.